Vår mission är att bidra till mer välmående hästar, människor och miljö genom smartare träning till alla. Vi är nyfikna, handlingskraftiga och bra på att förenkla. Men bäst av allt är att vi har kul och är oss själva. Tillsammans utvecklar vi ridsporten!
Vi är baserade i Stockholm, men älskar flexibla lösningar. Vi är alltid på jakt efter talanger, speciellt inom utveckling. Vill du vara med och skapa framtidens träningsupplevelse? Kontakta oss!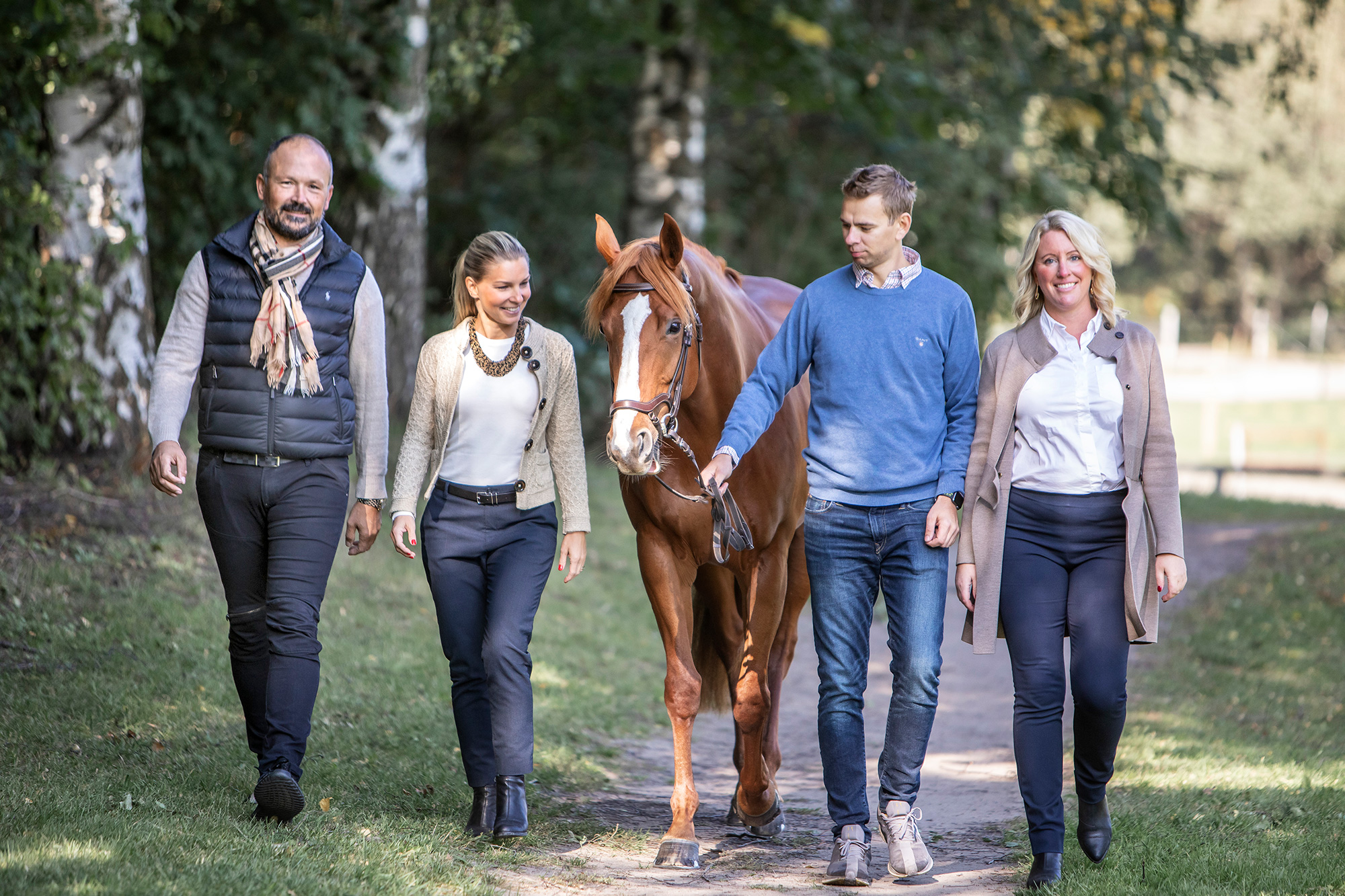 We are Ridesum, a horsetech and Sting start-up, that creates a unique digital collaboration platform for the equestrian sport. Are you a curious and focused team player who wants to have an important role in taking Ridesum to commercial product and internationalisation? Fantastic! You will become part of our core team and work towards simplifying and revolutionizing training every day with the grand ambition to become a global game changer and ultimately make the world a better place while doing so.
Your mission will be to work together with our CTO in Sweden to develop our MVP to a commercial product by taking responsibility for many of the milestones. The goal is to deliver extraordinary value to the market and accelerate growth by developing a sustainable and scalable product that users love.
We believe you have a background as full stack-developer with around 2-3 years of experience. You love coding and understand how a start-up and fast pace environment works. Since we have an international team and advisors it is important that you're comfortable in speaking and writing English. If you have an interest in some kind of training that's great since it helps your understanding of our product. A plus is if you have experience of payment solutions like Stripe or Adyen.
Our current stack is:
• Back-end: .NET Core, C#, ASP.NET Web API
• Hosting: MS Azure, Table and Blob Storage
• Front-end: React Native, ES6
• Web RTC
You don't have to be a "horse nerd" – but you love customer feedback
Don't worry – you don't have to be a horse nerd. Most important is that you have a "Yes, we will fix this-attitude" and love developing a user-centric product and experience. The equestrian community is extremely engaged so we can expect a lot of feedback – something you appreciate and believe is key to building something customers love.
Today we have a very professional tech team in Ukraine who you will collaborate with. You will also get support from our excellent advisory board with people from some of the world leading companies.
Would you like to be a key person in taking our start-up from MVP to international expansion, making the everyday life much better for the 90 million riders and trainers all over the world and help to save our planet? In return we offer a flexible remote work environment and a fun and very ambitious team. Ridesum is participating in the accelerate program "Sting Accelerate" during the autumn and have an office space at A House in Stockholm. In September Ridesum closed an investment round with VC firm Zenith Group as lead investor.
Sounds exciting?
We are flexible in how we can start this journey together – part time, full time…we will find a good solution for the right person. Don't hesitate – let's talk! Contact Mateusz Dziurla, CTO, at mateusz.dziurla@ridesum.se or +46 73 995 52 11.
About Ridesum
Ridesum is a digital collaboration platform connecting horseback riders, trainers and experts. In our Beta mobile app riders can find new trainers and experts, book a training session, train live remotely via video streaming or upload video for feedback and save trainers feedback. We help horseback riders to progress faster and trainers to grow their business – always with the horse well-being in focus. A great upside by reducing travelling through remote training is that it saves our planet from tons and tons of carbon dioxide emissions.
Our core values: We are Curious, Committed, Brave, Ourselves & We Simplify!
Gillar du ridsport & kommunikation?
Välkommen till världens roligaste arbetsplats!
Vi söker nu en praktikant som får stora möjligheter att prova och genomföra många delar inom marknadsföring, med fokus på contentproduktion. Vi är en startup inom horsetech som utvecklar träningsmöjligheterna inom ridsporten genom digital träning. Vi grundades för två år sedan och har enormt mycket spännande på gång.
Ridesums grundare Jenny & Karin har båda kommunikationsbakgrund, Jenny som marknadschef och Karin som kommunikationschef. Det gör att vi också kan bjussa på kunskap och tillsammans med dig skapa enkel, tydlig och inspirerande kommunikation.
Som praktikant hos oss kommer du bland annat att arbeta med sociala medier, influencers, webb och nyhetsbrev. Du producerar texter, bilder och rörligt. Du kommer också jobba med annonsering, event, redigera och klippa film, träffa ryttare/tränare och göra casefilmer osv.
Om praktiktjänsten
Vi är ett litet team på tre-fyra personer och söker någon med ett stort intresse för ridsport och kommunikation, med möjlighet att praktisera minst 8 veckor med start omgående.
Stora möjligheter och mycket ansvar utlovas. Erfarenhet från skrivande och bildredigeringsprogram är ett måste. Gärna erfarenhet av filmredigering i Adobe Premiere Pro. Du har en "can do-attityd", älskar att skapa värdefullt content, är nyfiken och lärande.
Praktiken är ej betald.
Om Ridesum
Vi är baserade i Stockholm.
Ridesum är en digital träningsarena där ryttare kan träna när de vill, var de vill! I Ridesums app kan ryttare hitta nya tränare och experter, boka träning, träna live på distans genom streaming alt. ladda upp film och få feedback efteråt. På så sätt kan ryttare utvecklas snabbare och tränare och experter skala upp sin verksamhet.
Vår mission är att bidra till mer välmående hästar, människor och miljö genom smartare träning till alla. Vi är nyfikna, handlingskraftiga och bra på att förenkla. Men bäst av allt är att vi har kul och är oss själva. Tillsammans utvecklar vi ridsporten!
Intressant?
Kontakta Karin Lindell, Co-Founder & CMO, karin.lindell@ridesum.se, 076-77 77 290.